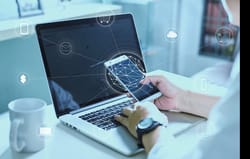 Are you looking to have a presence on the World Wide Web? Look no further!
If you have a new and exciting idea or business, and need someone to create your new web presence, then DefineScope is your best bet!
Our team is proficient with a wide variety of web-oriented technologies and platforms, and is ready to handle all your needs:
DefineScope is the best choice for you to establish a foothold on the Internet: contact us and discover how!
Websites
With the dawn of the Information Age and the Internet, terms such as "website", "web browser", or "web page" have become a part of the population's daily language. If some years ago a presence on the web was regarded as something optional for a company or project, nowadays such a presence is fundamental to ensure a connection to its current customers, and to get the attention of new (as well as potential) customers.
So that your project can distinguish itself in this new world of the web, DefineScope provides you its website development services, which differentiate themselves because: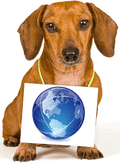 There are various kinds of website
No two websites are alike, as each website has characteristics that differentiate it from the rest (for example: focus, target audience, language).
We develop websites for a multitude of purposes, such as:
Institutional websites
Blogs
Product information and demonstration

There are many kinds of devices
Your website can be viewed by anyone, on any kind of device (such as smartphones, tablets, or desktops), each of which presents a different screen size.
We develop websites that adjust to this new reality:
Responsive website: a single website that adapts to the various devices in which it is viewed!
Website with normal and/or mobile versions: a website that presents different content and features depending on the device in which it is viewed.
This way, your website will look (and work) great regardless of the devices that your clients use to access it!

We use best-practices and great platforms!
No doubt you have already heard terms such as "content management system" (CMS), "search engine optimization" (SEO), or "back-office" and "front-end", when talking about websites.
We develop websites using a wide variety of great CMS platforms, such as:
Such platforms concentrate the web's best-practices, allow your website to be well-seen by search engines, and enable your website to grow in time without excessive maintenance costs. This ensures that the website we create for you is a perfect fit for your needs!
Ensure your presence on the web!
Contact us
, and be a click away from your future customers!
Online store
With the rise of the Internet and the World Wide Web, the traditional "trip to the nearest supplier's physical store" paradigm has shifted to "visit the supplier's web store, and buy desired items online". Customers typically find this more convenient for them, as they can make their orders without leaving the comfort of their homes. Businesses also take advantage of this, by reducing their need for brick-and-mortar physical stores, which in turn reduces their costs substantially.
To help your company succeed in this new paradigm of online web stores, DefineScope provides you its services of online store creation. These services will allow you to not only present your product catalog to (potential) customers, but also to handle the entire sale process (show item, receive order from customer, receive payment, send item to customer) in a simple, electronic manner. Your store will also integrate with other service providers – such as Paypal or Stripe, or other payment gateway providers – and may be extended with extra features, so that you can get ahead of your competitors.
Allow your clients to shop from your store online!
Contact us
, and expand your store to new web grounds!