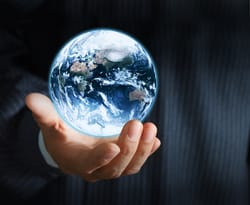 The companies' sphere of action is widening with each passing day: not only must they look at the world as their oyster, but their clients are ever more demanding, and Information Technologies (IT) present an infinite potential to aid in their expansion. Thus, any entity that wishes to implement a project — for example, a support system for a new business idea — must search for the partners and suppliers that present the most advantages (more security, frequent accompanying, etc.).
To help your company grow and face the challenges that the IT world presents, DefineScope makes available to you a wide set of services and skills. The purpose of this offer is to ensure that your company can take advantage of the whole potential of IT, without having to deal with all of its underlying complexity.
Read more about us, and discover all the advantages of having DefineScope working with you:
What we do for you

If you need a trustworthy partner to take your project forward, then DefineScope is your best bet!
DefineScope places the greatest emphasis on the quality of the products and services it delivers. We do this by constantly betting on innovation and a close-proximity relation with our clients, as well as rigor, ethics, professionalism, and a constant use of the best technologies and practices available.
This concern about our customers' satisfaction and the quality of the work that we do, along with our drive to develop technology and information systems that exceed expectations and marvel our customers, is an essential part of DefineScope's genetic code.
And what does this mean for you and your company? It means you can count on:
A culture of ethics, responsibility, and respect for you and your business. We are not "yes-men", and when we detect that there is a better way to solve a problem, we'll suggest that to you. Anyone can help to maintain your company in its current state; DefineScope takes your company to new levels!
A responsible usage of the best and most recent technologies to get your company "moving". Your company's IT will always be state-of-the-art, because the company of tomorrow deserves the technology of tomorrow.
The quality of what we do. We want you to worry only with taking your business forward!
Still haven't discovered all the benefits of working with DefineScope?
Contact us
, and see your company's business reach new heights!
Our passion. Your technology.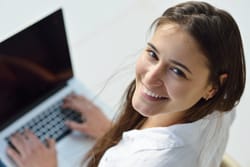 The truth is, we love technology! More concretely, we never cease to marvel at the potential that technology presents to simplify so many aspects of everyone's day-to-day activities. And an important part of DefineScope's genetic code is precisely our drive to develop technology that makes your life simpler.
That is why our team is skilled in a wide array of technologies and development practices. Because each and every one of them teaches us a different way to analyze and solve problems. While some regard current themes — such as Big Data, the Internet of Things, or NoSQL databases — as fleeting trends, we look at such themes and tools with an enthusiasm that can only be found in someone who is imagining a multitude of ways to make our lives even simpler.
All this allows us to help your company overcome any technological challenge in a simple and efficient manner. And, while we help your company, we enjoy our passion and have fun!
Get to know us better!
Contact us
and discover even more reasons to choose DefineScope!