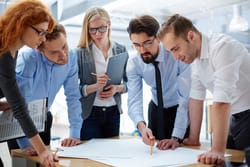 DefineScope provides Information Technology (IT) and software development consulting services, which can be categorized as:
Ranging from simple advisory to assisting your company in achieving a superb degree of integration between their business processes and their information systems and technologies, we strive to endow our clients with everything that they need to become leaders in their business area.
On the other hand, if what you want is some extra highly-skilled help in the development of a software project, we can help you too. Our staff is versed in a wide variety of technologies and programming languages, and can certainly become an added-value to your project.
DefineScope's consulting services will help your company fly higher and farther: contact us and discover how!
Advisory and Consulting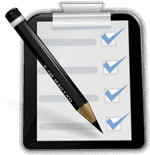 Nowadays, the enterprise's continuous computerization and the updating of its IT infrastructure are tasks that are not only necessary, but fundamental so that a company can perform its business in an efficient manner.
From microbusinesses to multinational companies, their computerization consists not only of the usage of electronic communications means – such as e-mail – but also of the automation of their business processes (by means of their IT infrastructure), in order to ensure that their staff can be dedicated to tasks that are more critical and sensitive by nature, such as customer handling and support.
In addition to the steps that are usually necessary for this continuous improvement and computerization process, this effort often also requires the intervention of professional IT consultants, who are tasked with analyzing, configuring, and customizing the company's systems – with the possible need for the development of custom-made solutions – so that they are perfectly fine-tuned to its business processes.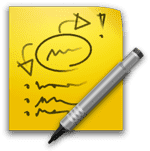 To help your company face the challenges that the Information Age presents, DefineScope provides you its advisory and consulting services. Our consultants will help your company decide on the best course of action to follow in order to make your IT systems more efficient and more adequate to your business processes:
We analyze your business processes and your systems, to detect possible improvement points
We update, configure, and customize your systems
We configure the various external systems (e.g., Google Apps as a solution provider for e-mail, documents, shared calendars, etc.) with which you want to integrate your systems
Improve your company's performance!
Contact us
, and find out how we are going to improve your IT systems!
Development and Outsourcing
Software project development is conducted at an always-accelerating pace, and with a constantly diminishing time-to-market so that the project can distinguish itself from competitors' projects. This constant acceleration, together with the lack of qualified human resources for software development, leads to companies often having difficulties in finding people than can successfully accomplish their projects.
For those times in which your company needs some extra temporary help, so that your project is delivered in great shape and without delays, DefineScope provides you its development and outsourcing services.
Our staff is fluent in the development of software in the following molds: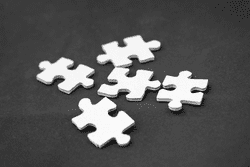 Integrations
Payment gateways (MB Way, Paypal, Easypay, HiPay, Braintree, etc.)
SMS and other messaging gateways
Other kinds of software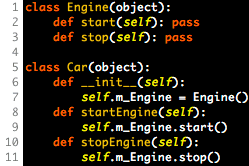 Languages
C#
Java
Python
Ruby
PHP
SQL
HTML + CSS + Javascript
Objective-C
Visual Basic

Improve your project's development!
Contact us
, and discover the precious help that our staff will provide you!