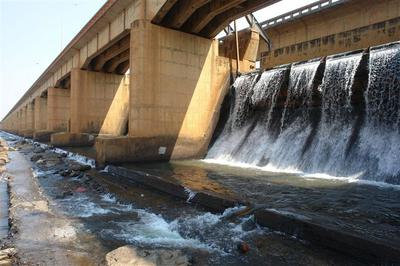 DefineScope participated in the project for the implementation of the "GestBarragens — Information Management Integrated System for Dam Security Control" information system in the Matala dam, in Angola. This hydroelectric dam was recently subjected to an extensive rehabilitation effort, in order to not only improve its safety conditions, but also to increase its electric energy production capacity.
This project took place in the context of a consortium established between the companies TecAngol/SIQuant, Linha Terra, and the National Laboratory for Civil Engineering (LNEC).
DefineScope and the company TeamSet, in close collaboration, were charged with adapting the GestBarragens system (developed by LNEC) to the reality presented by the Matala dam, as well as the development of additional features to support use cases that were requested by the parties responsible for the dam's safety.
This development effort focused on one of our specialties: the combination of web technologies with the usage of mobile devices. This assembly opens the door to the support of scenarios in which:
There is a single central data repository, accessible via web services (which can be used by any kind of application);
Users (such as analysts or managers) can access the information anytime and anywhere, through a web browser; and
Teams of technicians in the field can use specialized mobile equipment to gather information and send it to the system.
We also recommend the reading of SIQuant's analysis of the scope of this project (in Portuguese).
Interested in knowing more? Contact us!